Service Capabilities
Our Services are Complete and will make your overseas purchase and export to your destination country an uncomplicated, one-stop process.
Unified Shopping – Sourcing – Shipping
Sourcing and Quotation
Engineering and Technical Services
Well-Managed Order Placing, Production and Delivery Follow Up
Customer Service with Accurate Information and Timely Communication
Shipping – International Destinations Our Specialty
Regulatory Compliance - All Export Documentation and Certifications
Ability to Structure Large Contracts
Engineering Capabilities
In-house engineering and development staff brings senior talent to tackle your project and deliver a product that is technologically superior and perfect in its execution.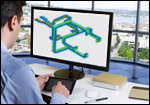 All projects are specified, engineered and carried out in close cooperation with the customer and suppliers.
Beginning with feasibility evaluation, design, computer-based simulation, prototyping, testing and production, we relieve the customer of engineering, coordination, production planning and supervision responsibilities.
Our proven development capabilities are well-known in the industry and deliver a substantial competitive advantage.


Manufacturing Capabilities
Custom Manufacture is Our Specialty and we can handle any contingency.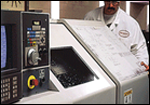 In addition to a comprehensive selection of catalog components our Manufacturing Capabilities include but are not limited to:
Advanced CAD/CAM
3D Printing
High Frequency Structural Simulation for Complex RF Electronic Circuits
Advanced RF Testing
Foundry; Vacuum Casting
Screw Machining
Turning and Milling
Brazing
Chemical Film
Painting